Information
Join Apollo The MOST ACTIVE Custom RSPS:
🚀 Download Client & Play Now 🚀
Does Apollo Have FREE Referral Commands?
::freedonator – Claim A FREE Donator Rank
::vault (Password = Release) – Opens A Referral Vault To Take More Than 12 Items From
::freebp – Claim a FREE Season Pass To Complete & Gain Items From
::freebox – Claim A FREE Store Box
::ref "freebox2" – Claims A Second Free Mystery Box
What Does Apollo Offer Players?
Apollo offers a straight forward Custom RSPS that is extremely easy to get started on. Many of todays custom servers have so many items, bosses & content that it is overwhelming when a new player joins. Apollo solves this problem by offering players a ::progress system that aids them in building their account from beginner to end-gamer, completely F2P! This server offers players to obtain bonds & donator ranks FOR FREE and each donator rank has a unique zone with unique benefits to obtain. This server has THREE unique raids for players to take on, as well as 30 bosses & 8 full minigames. Apollo also has more than 10 Global Bosses to defeat throughout every day, as well as daily events to earn free items & cash from. This server has one of the most welcoming and friendly communities you will find in all of RSPS, so what are you waiting for?
Apollo is apart of The Realm, which is a multi-server RSPS network. There are several other servers connected through a central system & client launcher. With systems such as The Realm Transfer, players can use our Realm Wallet System to utilize progress they might make from server to server. Each server within The Realm offers its own unique content, bosses, armors, skills, raids, minigames & more! With constant updates, new releases & quality content – The Realm is your one-stop-shop for everything RSPS.
Join our other Realm Servers Below:
Join Kingdom: View Server
Join CustomX: View Server
Media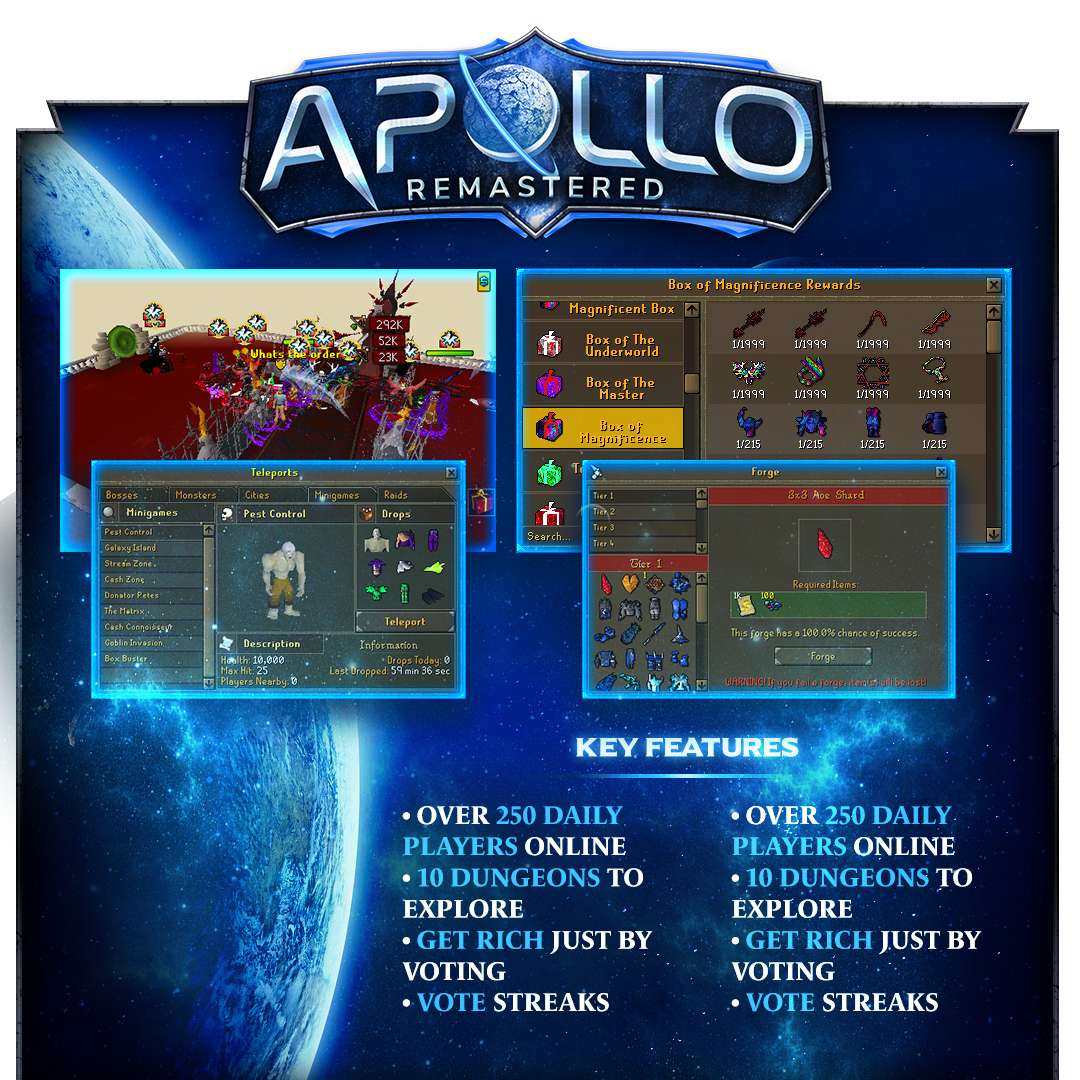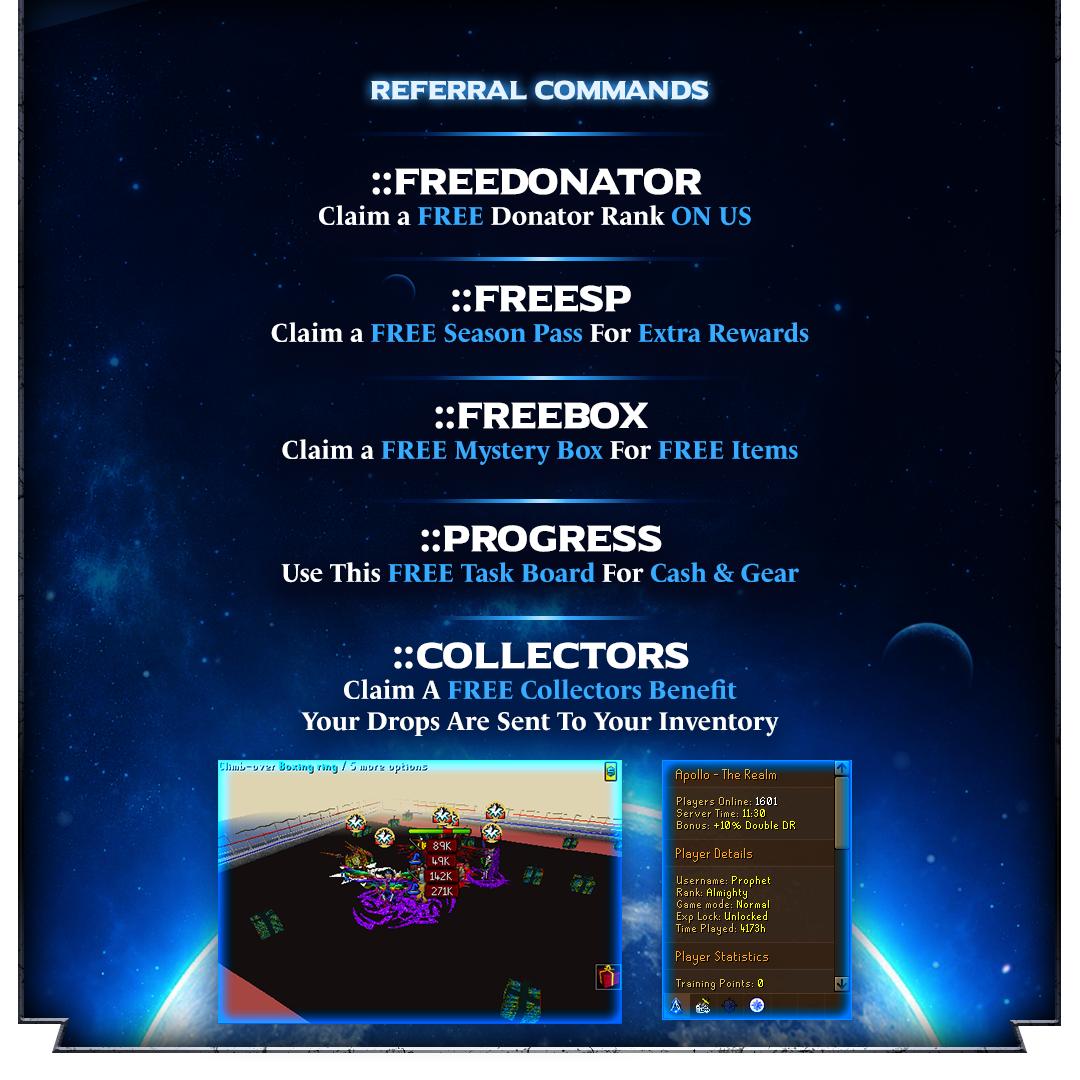 Notes
Type: Custom
Tags: Ironman Modes, Pre-EOC, and PvM
Votes: 309 (current month)
Added: 81 day(s) ago
Server ID: 47325