Information
Join HUNDREDS of REAL Players Online CustomX:
👉 Download Our Client Instantly 👈
Does CustomX Offer Referral Commands?
::freedonator – Claim A FREE Donator Rank
::freesp – Claim A FREE Season Pass To Earn Extra Rewards
::freebox – Claim A FREE Mystery Box For Items & Gear
::collectors – Claim A FREE Collectors Amulet Benefit So Your Drops Are Sent To Your Inventory
What Does CustomX Offer?
CustomX offers one of the most active & welcoming communities you will come accross in all of RSPS! This server boasts hundreds of active, online players every single day. The community and economy are flourishing by being stimulated with updates every 7-10 days. This server is more updated than any other server you will find on this toplist. If you enjoy consistent communication from Owners, community engagement & quality-made content… CustomX is waiting for YOU!
CustomX is apart of The Realm, which is a multi-server RSPS network. There are several other servers connected through a central system & client launcher. With systems such as The Realm Transfer, players can use our Realm Wallet System to utilize progress they might make from server to server. Each server within The Realm offers its own unique content, bosses, armors, skills, raids, minigames & more! With constant updates, new releases & quality content – The Realm is your one-stop-shop for everything RSPS.
Join our other Realm Servers Below:
Join Apollo: View Server
Join Kingdom: View Server
Media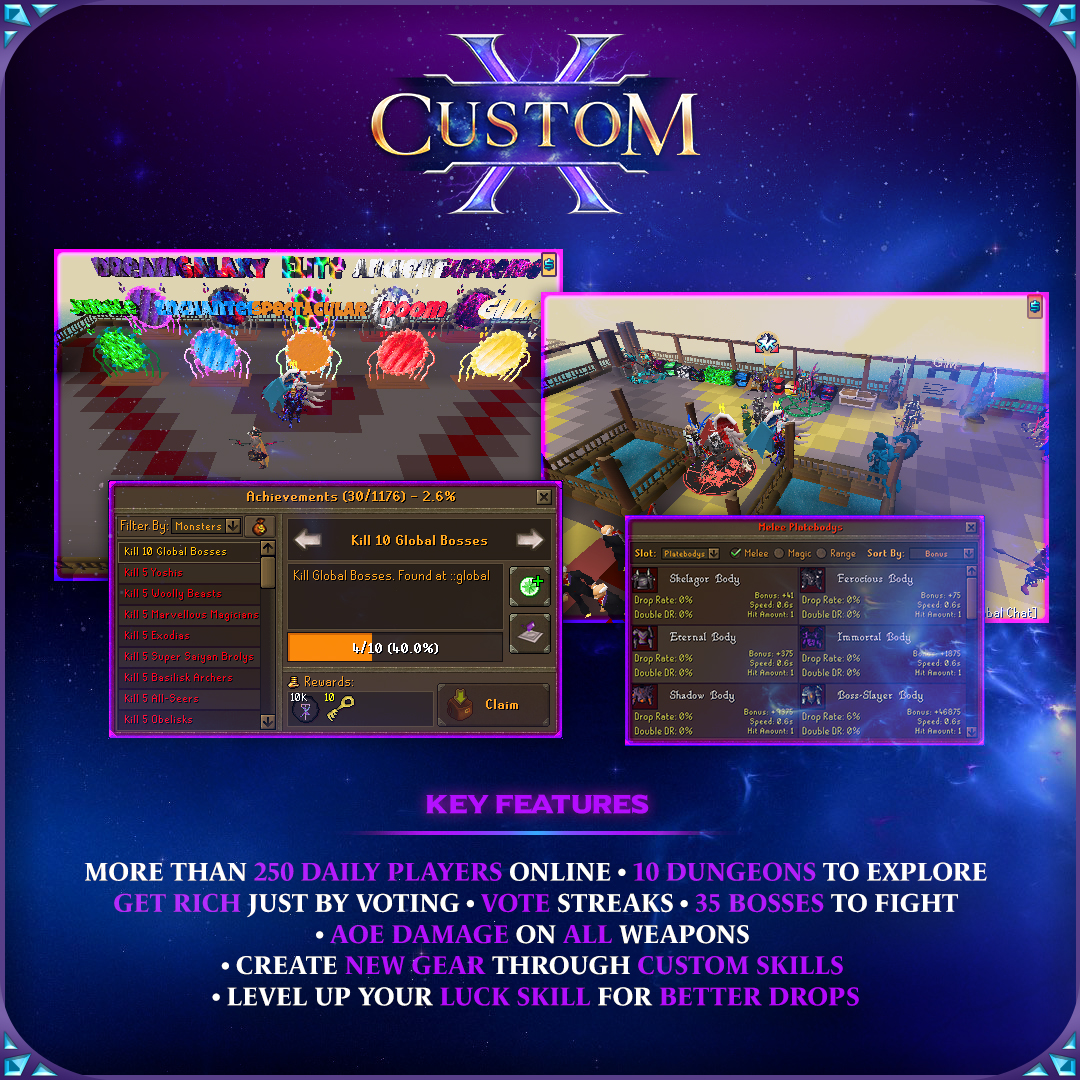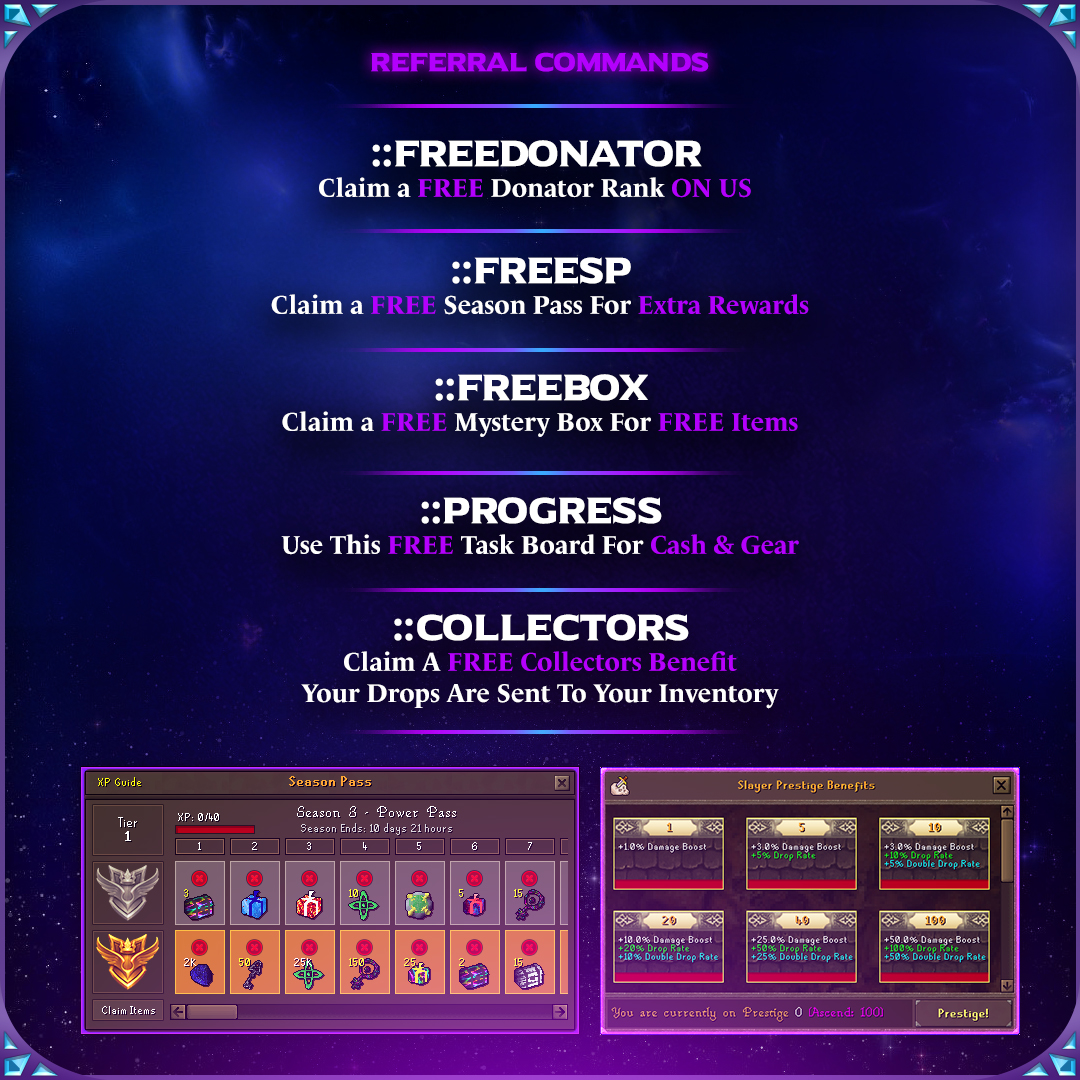 Notes
Type: Custom
Tags: Ironman Modes, Pre-EOC, PvM, and RuneLite
Votes: 657 (current month)
Added: 142 day(s) ago
Server ID: 47286