DominationX
667 With Customs!
Click to play dominationx
Vote for dominationx

Why join DominationX? instant pking, dicing, pvming, anything you like! Boss pets, auto donate and vote! New updates frequently. You will be joining the best 667 out there with the best community, the best staff, the best thing to happen to the RSPS community since soulsplit. We have a ton of customs, multiple pvp opportunities along with a tournament every weekend, and great pvming with high drop rates to help you get back of the wildy ditch! We have friendly but firm staff, a great owner, and an amazing community. Come join us today at DominationX
Forums - Active Forums
http://DominationX.biz
Test Your Luck

True Risking

Group Pvming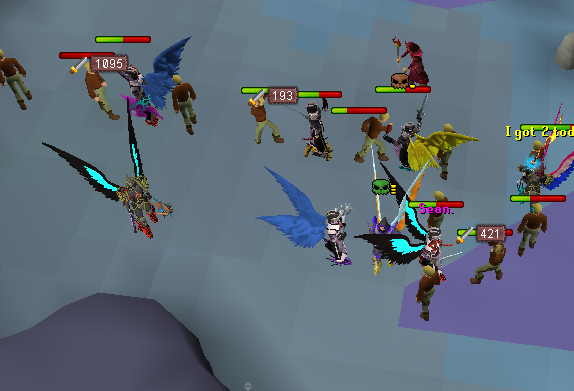 Active Community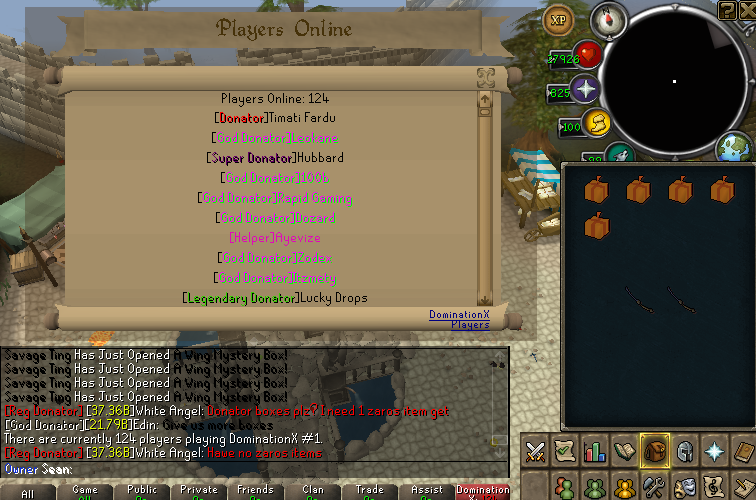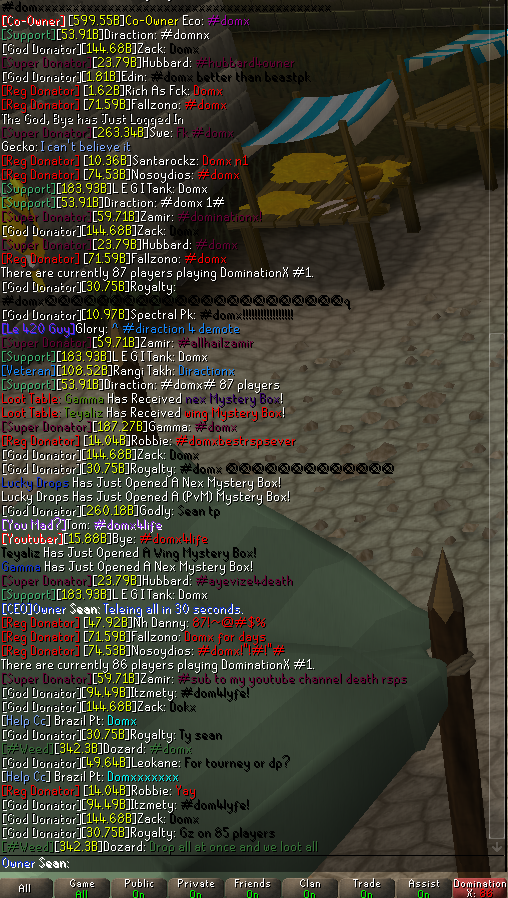 Professional Customs



Content Overview
-Dicezone
-Avatar of Destruction
-Nex
-Skilling
-DominationX Boss
-Glacors
-Nomad
-Flambeed
-Gwd Bosses
-Professional Customs
-Active Staff Team
-Active Player Base
-Bork
Donator Rewards

-Rewarding :zone
-Regular Donator ::Regzone
-Extreme Donator ::Extzone
-Super Donator ::Superzone
-Gwd Donator ::Wildzone
-Monsters, Shops and More
Rating by voters:
4.6
. This rating is based on
80
ratings.