First RSPS toplist since 2007
Unlike others, we fight vote bots
Blocking 100k+ vote bots

/mo
Ventrix -NEW- Rev Weapons | Raids | Vork | HC
New server with an active community with awesome OSRS & Pre-EoC content!
Welcome
I'm CrazzMC and I am Co-Owner of Ventrix with Jovanni. We're two developers that found the RSPS industry over 7 years ago. We recently dove back in and decided to work together and create something awesome. We decided to make a server that not only had the great OSRS & Pre-EoC experience, but also a custom feel to stand out from most of the RSPSs in the industry today. Ventrix is a combination of multiple projects we've worked on in the past 6 months and it's got more and more coming everyday. We've planned out the next 3 months of content release which has new Skills, Questing, Bosses, and Items to give you an awesome gaming experience. We really believe in the long-term game, so we're constantly going to be pushing awesome updates to keep our players entertained and here for the long haul.
Server Details
Home
We've made a completely custom home with a lot of content to go through as well. We've brought many skills here so that you can stay engaged with the community instead of going to far remote places around the world. If you like the solo skilling anyway its still available!
Updated PvM
Updated OSRS Content with full functionality. Here is one of our latest additions, Vorkath.
Raids
Raids 1 with working boss mechanics. Currently we have about 4 rooms with 100% functionality and boss mechanics. More to come!
Gambling
Gamble with Spin & Loyalty boxes available through Vote Shops, Loyalty Program, & the Web Store
Loyalty Rewards
Custom Loyalty Program. Play for 1 hour a day in a row for 5 days. Get an awesome reward each day. It's super rewarding when you get to Day 5!
Custom Areas
Fully 100% Custom Areas for Tiered Donator Zones, Membership Zones, & Prestige Players.
Features
SKILLING
All Skills except Construction (in development)
PvM
Dagganoths || Adamant & Rune Dragons || Barrelchest || KBD || Giant Mole || KQ || GWD || Corp || Kraken || Zulrah || Cerberus || Smoke Devils || Abyssal Sire || Demonic Gorillas || Lizardmen Shaman || Vorkath || Revenant Caves
MINIGAMES
Raids || Pest Control || Fight Caves || Warriors Guild || Barrows || Mage Arena || Clan Wars || Duel Arena
CUSTOM
IM, HCIM, UIM, OSRS Game Modes || Prestige Program || Loyalty Program || Membership Program || Tiered Donator Zones
Membership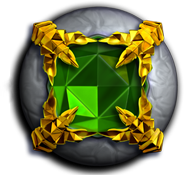 What is it?
The Membership Program is a way to support the server and obtain awesome in-game benefits. We created this program because we hated what the RSPS industry has become. All around you see servers that are all P2W and player turnover is extremely high. What we wanted is a system where you can support the server and we can provide fair long-term benefits so you can enjoy your playing experience for more than the normal 2-3 weeks per server. We're here for the long haul and we hope you are too. 
The Program
Weekly $10
Exclusive Membership Zone
Membership Only Content (Items, Quests, Abilities)
Members Rank - Forums, Discord, & In-Game
Exclusive Discord Voice & Text Channels
Overhead Icon
3 Roll Tokens (Raids Chest Rolls)
$5 in Donator Credits
10% Off Donator Shop
Monthly $32
Exclusive Membership Zone
Membership Only Content (Items, Quests, Abilities)
Members Rank - Forums, Discord, & In-Game
Exclusive Discord Voice & Text Channels
Overhead Icon
15 Roll Tokens (Raids Chest Rolls)
$16 in Donator Credits
15% Off Donator Shop
Updates
New Content
We are going to be developing new content Weekly. Development for major updates will start on Saturday the week before its planned for release and the next Friday it will be released. For example Tiered Donator Zones will be released on Friday the 14th of September, development starts today Saturday the 8th of September. 
General Fixes & Bugs
These are general fixes that we've noticed or players have told us about, as long as they aren't a priority we will usually fix them the night of when we find about the issue. If its a major priority we'll push an update instantly.
Future Development
List will be posted here soon.
I just wanted to thank everyone for taking the time to read this. Don't forget to sign up here on our forums and we hope you enjoy playing the game. We're just starting and we appreciate all your support. Enjoy your adventure.
Regards,
CrazzMC
Co-Owner of Ventrix