Information
Exoria is a Pre-EOC 718 Economy server, meant to capture the best times of RS around 2011. Super close community and staff members. You won't regret joining.
– – – FEATURES – – –
5 XP modes – 100x – 50x (2% dr) – 25x (3% dr) – 10x (5% dr) – 5x (8% dr)
Increased drop rate bonuses the lower the XP rate
2 Game Modes (Economy, Ironman)
Skill of the day (random skill gets 50% bonus xp, changes every day)
Max cape, Comp cape, and Comp cape (t) – with requirements
Clean, Convinient, and easy to use interfaces.
Good starter pack
Training amulet (wear it while you train your combat skills, and it upgrades your gear automatically)
Player Owned Shops
Daily Login Rewards
Dicing / Flowers
Vote rewards (from a player: The vote rewards are actually worth it unlike a ton of other servers)
Discord integration (link account, more features coming)
100% Multi-Cannon (with remote refill for Extreme Donors)
ESC to close interfaces
SHIFT DROP ITEMS
Working Summoning
Change armor looks from Classic to New depending on preference
Gear presets in bank, switch your loadouts with one click, and save them with 1 click.
All skills trainable
Double xp every weekend, sometimes even 4X xp
Custom bosses exclusive to Exoria (Char, Pest Queen, etc)
Working aura's with effects
Dungeoneering w/ rewards
Pest Control w/ rewards
Gun Game minigame (Like the call of duty gun game, but on RS ) Exoria EXCLUSIVE!
Tasteful customs (Hells fury, Heavens fury, scarlet ss, etc)
Donator zone (https://exoria-rsps.fandom.com/wiki/Donator_Benefits)
Slayer Helmets w/ working bonuses on Tasks
Teleport directly to your slayer task, beautifully streamlined Slayer training.
Boss Slayer tasks
Hiscores
Rare drop announcements ingame and in Discord
FLASKS, they're beautiful (player said this too lol)
and much, much more.
Media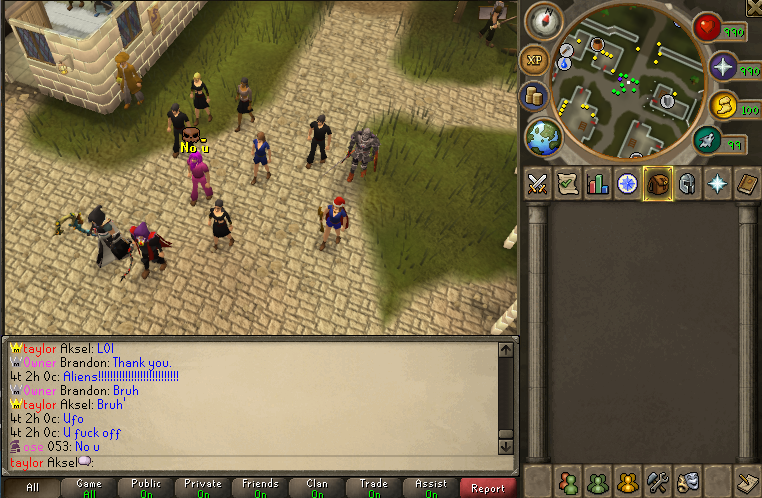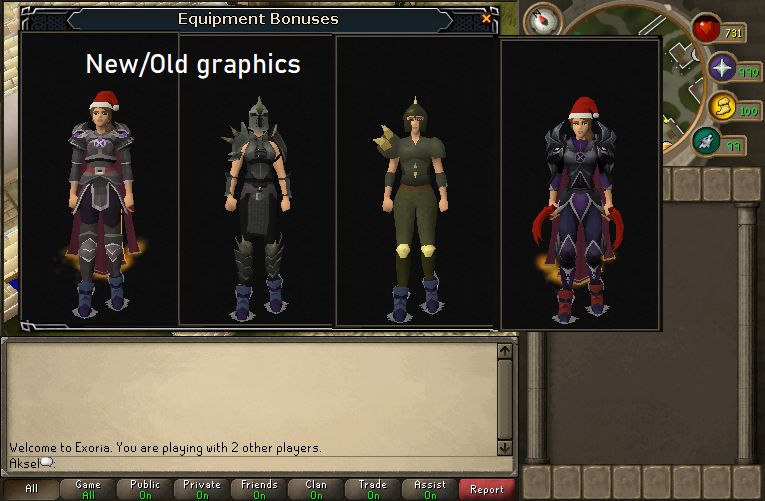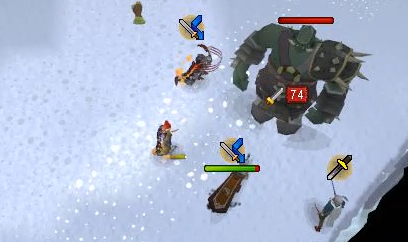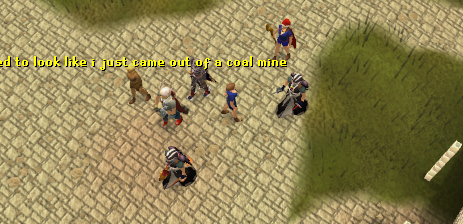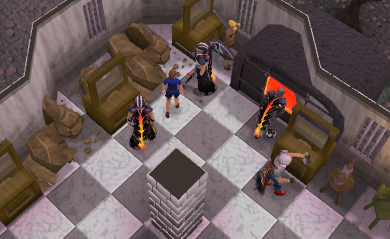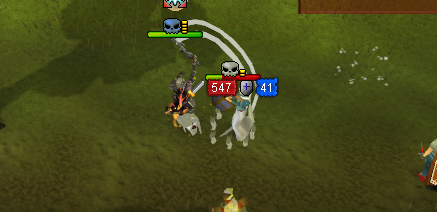 Notes
Type: Economy
Tags: Gambling, Ironman Modes, Pre-EOC, PvM, and PvP
Votes: 3 (current month)
Added: 532 day(s) ago
Server ID: 46974