Information
Nexus is a brand new private server offering incredible levels of excitement!
After Joining, use the command ::ref and enter runelocus
We offer a gameplay experience like no other. With huge amounts of attention to detail put into every piece of content added, Nexus has the best pacing out of any server.
No matter what style of gameplay you prefer, whether it be ironman, pvp, or engaging in an active economy – you will find it here.
We have a unique perk system, sigil system, and item upgrading system. We also have tons of fun bosses with unique mechanics, as well as group raids and boss instancing.
Unique Features
Advanced Perk System
Item Upgrading with item tiers
35+ bosses
Leagues sigils
Tournaments
Vote Boss
Drop Rate Bonuses
Well of Goodwill, shooting stars, boss spotlight
Media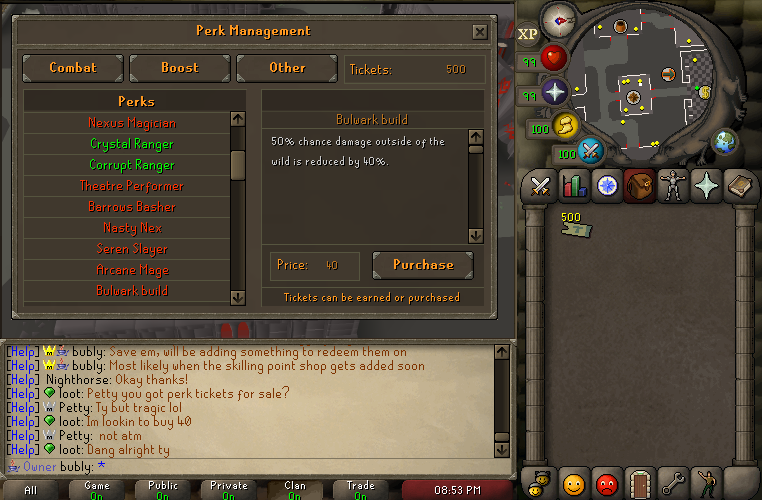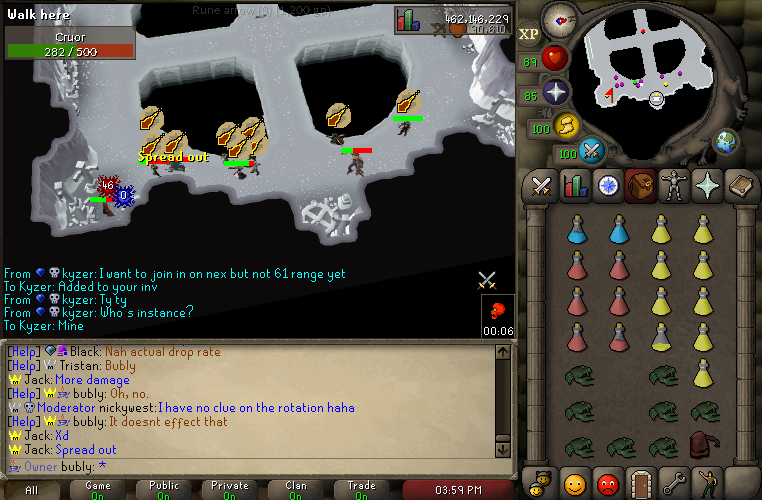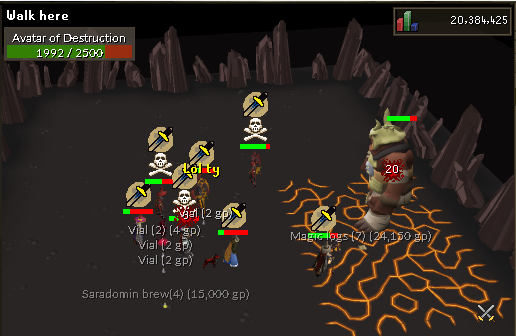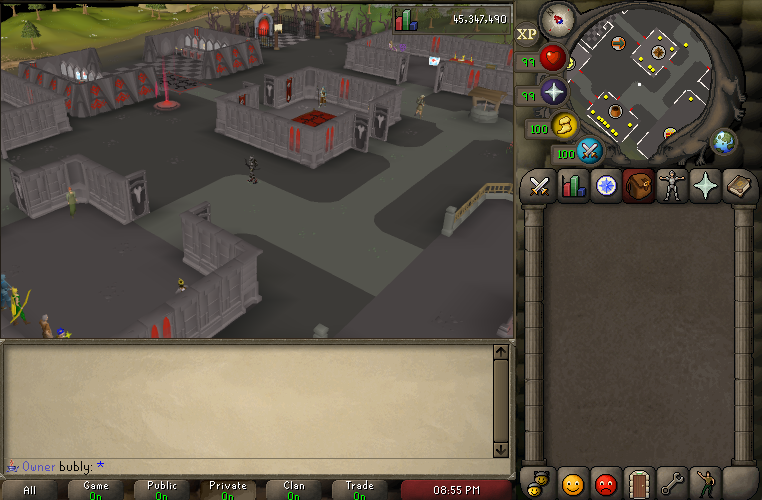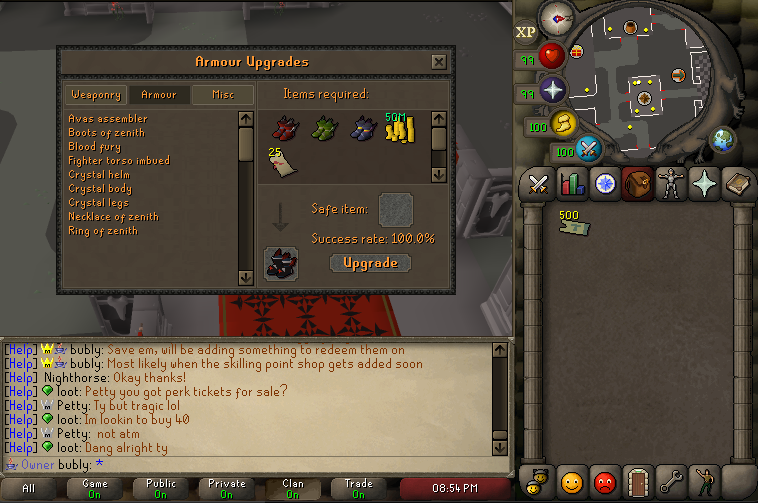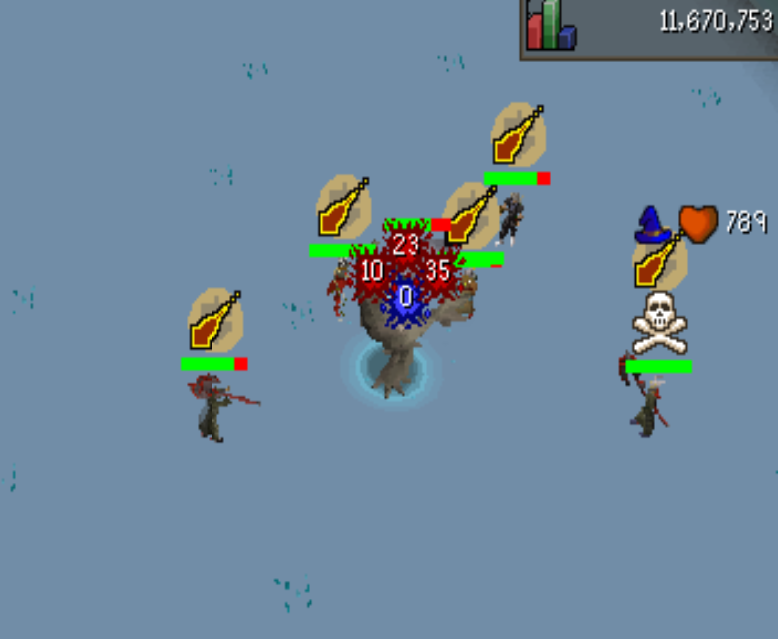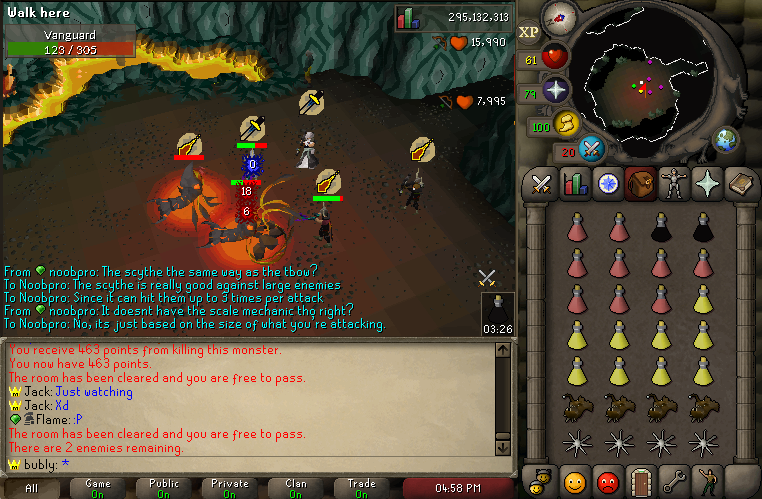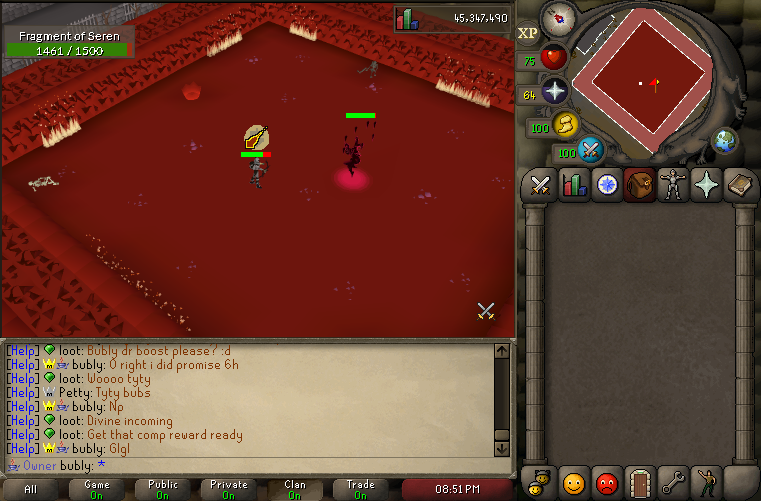 Notes
Type: Economy
Tags: Gambling, Ironman Modes, PvM, PvP, and RuneLite
Votes: 48 (current month)
Added: 64 day(s) ago
Server ID: 47332