Information
Join The BRAND NEW ADVENTURE Primal With Over 300 Active Players!
(Released August 2023)
👉 Download Our Client Instantly 👈
Does Primal Offer Free Referral Codes?
::freedonator – Claim A FREE Donator Rank
::freesp – Claim A FREE Season Pass To Earn Extra Rewards
::freebox – Claim A FREE Mystery Box For Items & Gear
::collectors – Claim A FREE Collectors Amulet Benefit So Your Drops Are Sent To Your Inventory
What Does Primal Offer As A Server?
Primal offers the most state of the art progression path out of any Custom RSPS EVER! This server boasts the most straight forward account progression that you will find anywhere in the RSPS space. This server makes it SO EASY for new players to understand how to start & how to take their account all the way to end-game content, completely F2P! This server is very new player friendly, with a vibrant community to be there for anyone who may need assistance. The economy is absolutely thriving on this server with over 400 daily unique players logging in. If you are looking for a new adventure, YOU HAVE FOUND IT!
Primal is apart of The Realm, which is a multi-server RSPS network. There are several other servers connected through a central system & client launcher. With systems such as The Realm Transfer, players can use our Realm Wallet System to utilize progress they might make from server to server. Each server within The Realm offers its own unique content, bosses, armors, skills, raids, minigames & more! With constant updates, new releases & quality content – The Realm is your one-stop-shop for everything RSPS.
Join our other Realm Servers Below:
Join Apollo: View Server
Join CustomX : View Server
Join Kingdom: View Server
Media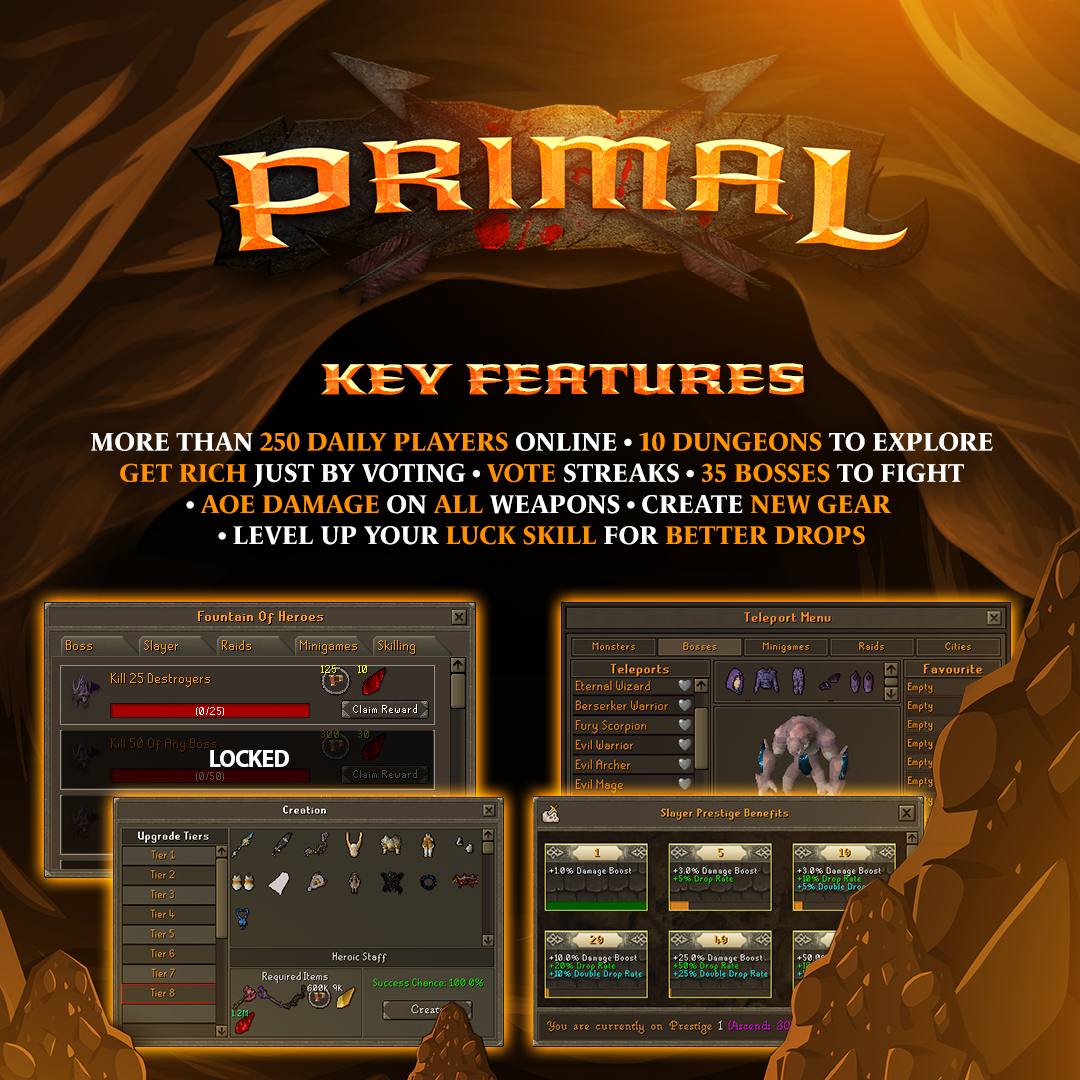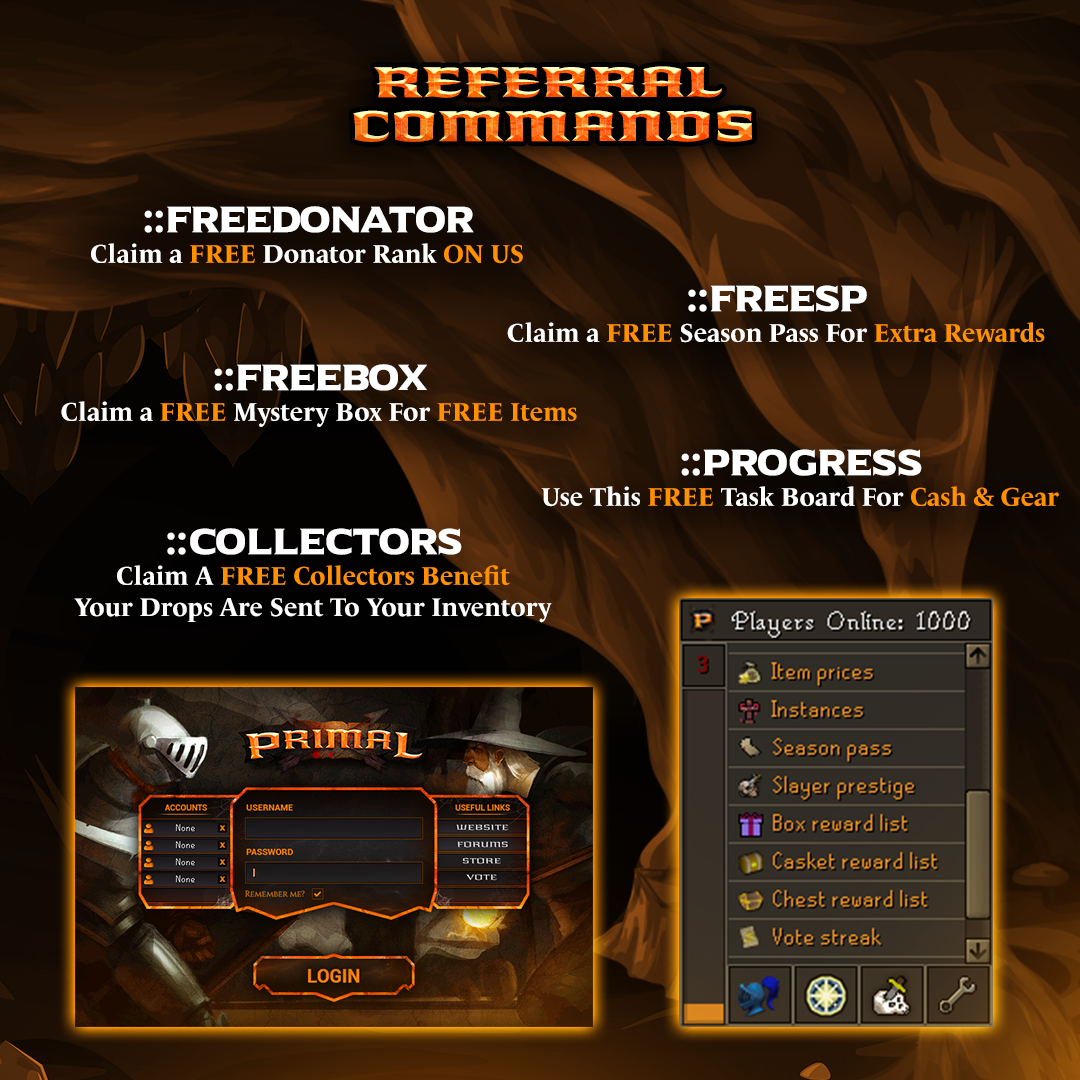 Notes
Type: Custom
Tags: Ironman Modes, Pre-EOC, and PvM
Votes: 896 (current month)
Added: 45 day(s) ago
Server ID: 47345