Information
RAGEFIRE
-Collection Logs
-Mastered Achievements w/ rewards!
-Achievement Shop
-Auto Vote & Donate!
-Event Bossing
-Event Bossing Point System/Shop
-Duo Slayer/Elite Slayer/Wilderness Slayer
-Full 120 Dung
-Full working skills
-Custom teleport interface
-Custom Weapon upgrading interface
-Load prev, and new presets
-Bank Tabs, Bank Pin, Placeholders!
-::Getdrop (npc) for ALL NPCS
-Drop table interface w/ search bar aswell
-Box Loot interface
-Knowledge base
-Full Theatre and Chambers! FULL
-Custom Donator Locations for each rank!
-Infernal Donator having there very own Raids!
-So much more missing come check us out!
www.RageFire.Co
Media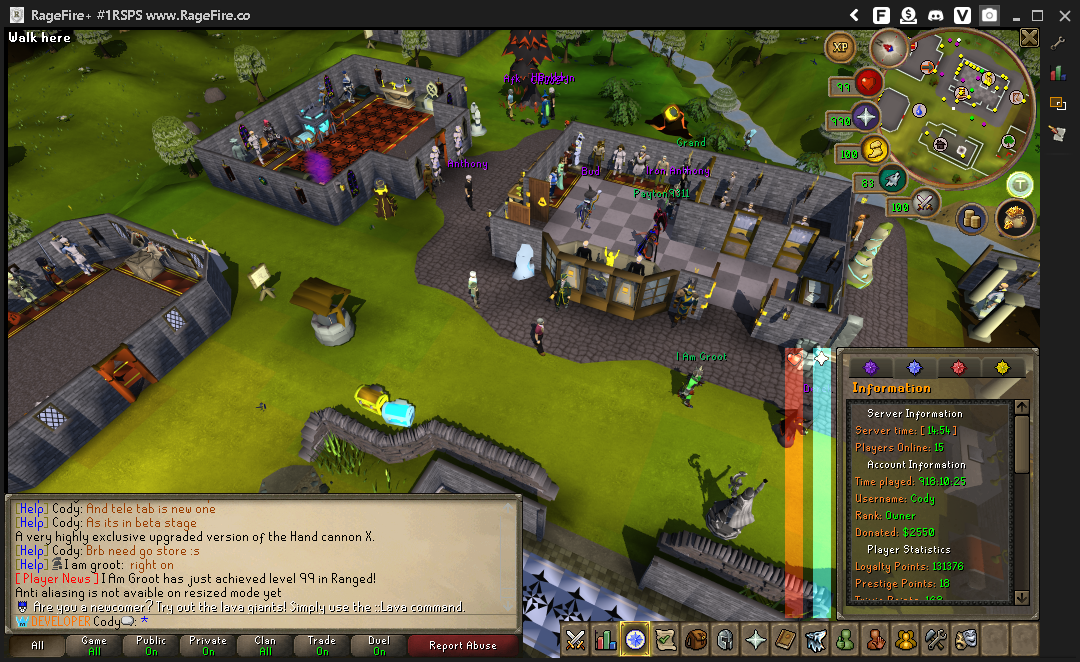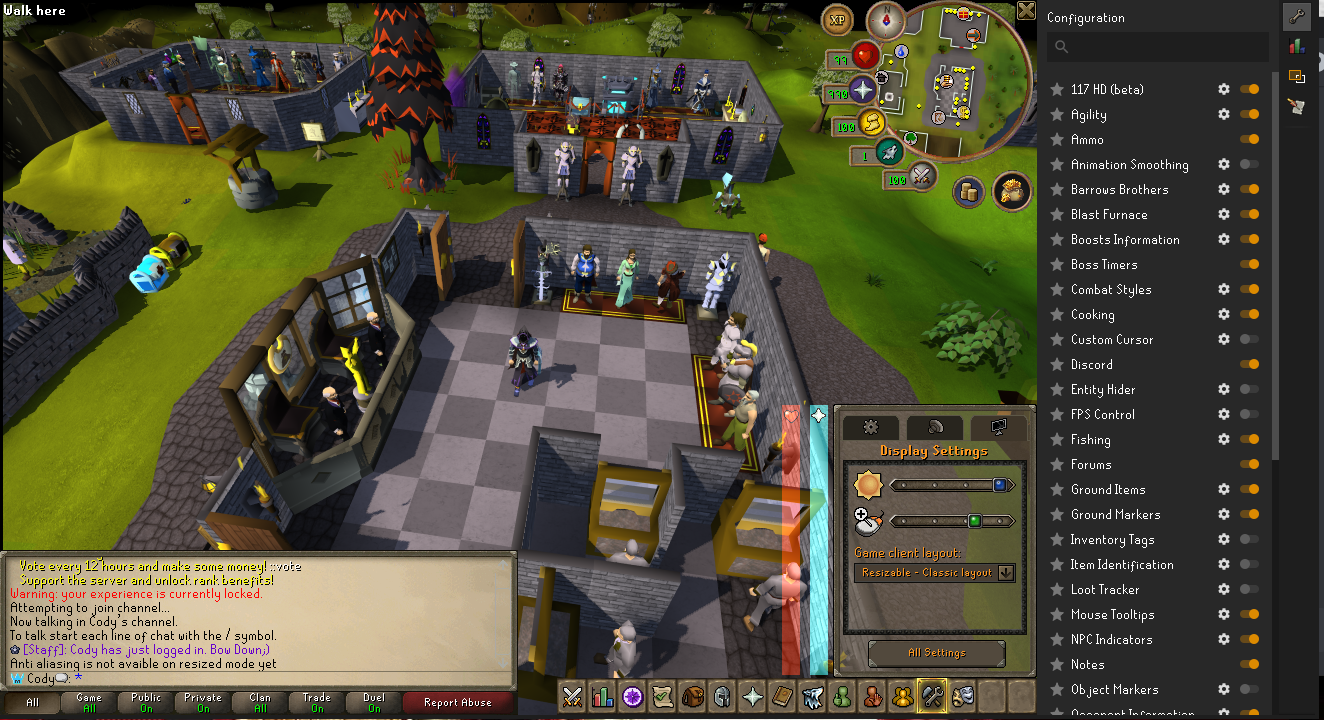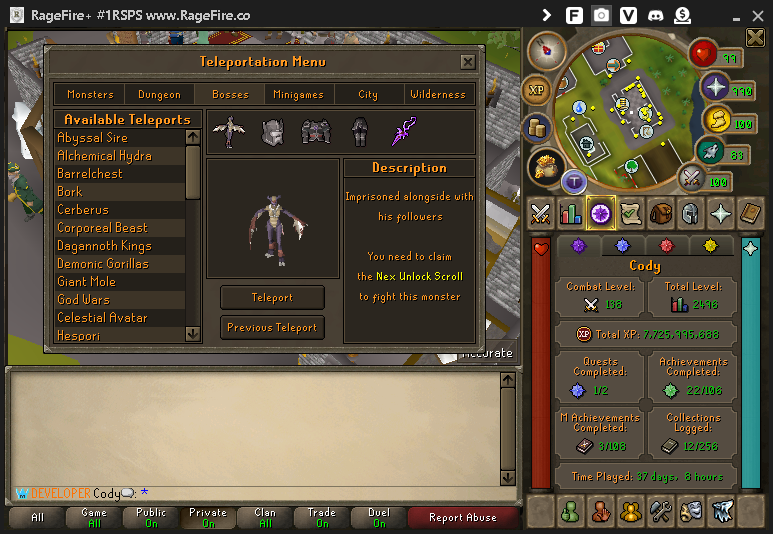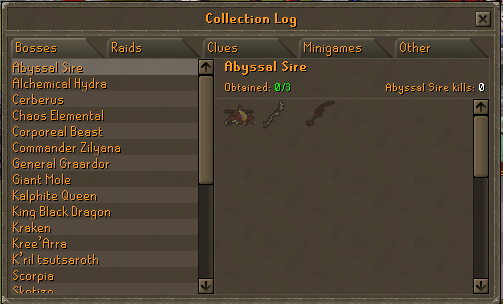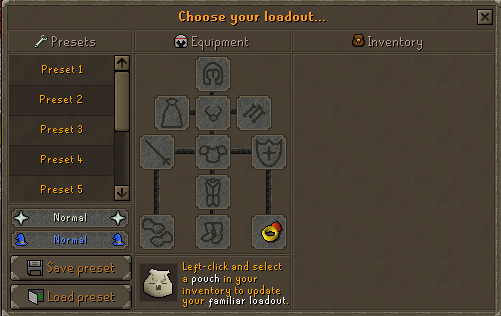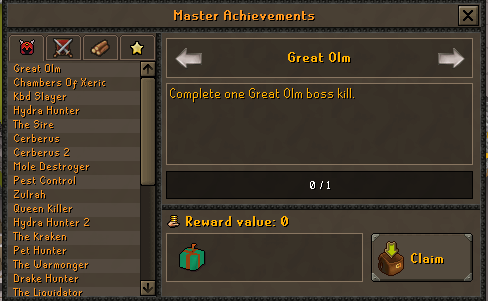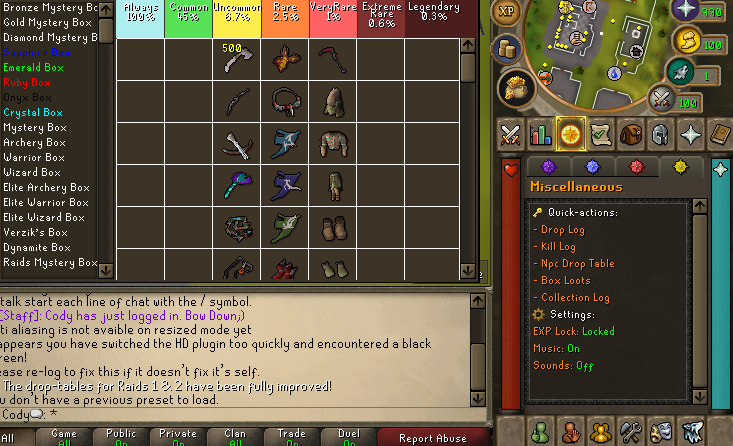 Notes
Type: Custom
Tags: EOC, Ironman Modes, PvM, PvP, and RuneLite
Votes: 0 (current month)
Added: 43 day(s) ago
Server ID: 47350